Thank you broadly.com for listing the AgencyLogic blog as one of the top blogs in real estate!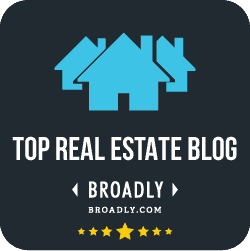 Broadly was founded in 2013 and has grown rapidly to support thousands of local businesses and provide an intuitive solution that fits easily into their daily lives. They state:
"The PowerSite Blog, which is also referred to as the AgencyLogic Blog, is a page that's designed to motivate real estate professionals to make more money. The blog is packed with facts, figures, and key metrics so that users can quickly understand market changes. The page also goes into details about the real estate ramifications of the new tax plan."
You can visit broadly.com by clicking here.